March Madness is here, and there's no better time to be in marketing.
While many employers are worrying  about absentee workers, marketers can look forward to connecting with an engaged audience. In 2012, March Madness passed the $1 billion mark for advertising revenue; that's more than a 30% increase from 2011.
This year, as always, the tournament will be accompanied by a dizzying array of prognosticators, bar nights, brackets, and employee "sick days." With all the hype and engagement, it's no surprise that sports radio is the perfect opportunity to engage with the nationwide phenomenon that is March Madness.
CBS Radio has stepped up with its own array of expert picks, as well as a bracket challenge where listeners can play against the pros for a chance to win a $500 Visa Gift Card. CBS Radio also offers stats and recaps for games that listeners might have missed.
No matter how you look at it, March Madness fever is on! Let's take a look at how some of today's marketers are becoming part of the action.
Nike
Buzzfeed got it right when it highlighted Nike's school-specific ad campaigns. The "Passion Ignites, Intensity #Counts" series featured hyper-stylized graphics of NCAA teams paired with some very elegant copy. Nike utilizes the benefits of cross-platform marketing by including the Twitter hashtag #counts in the poster slogans. This ad below for the University of of Nevada, Las Vegas is especially clever.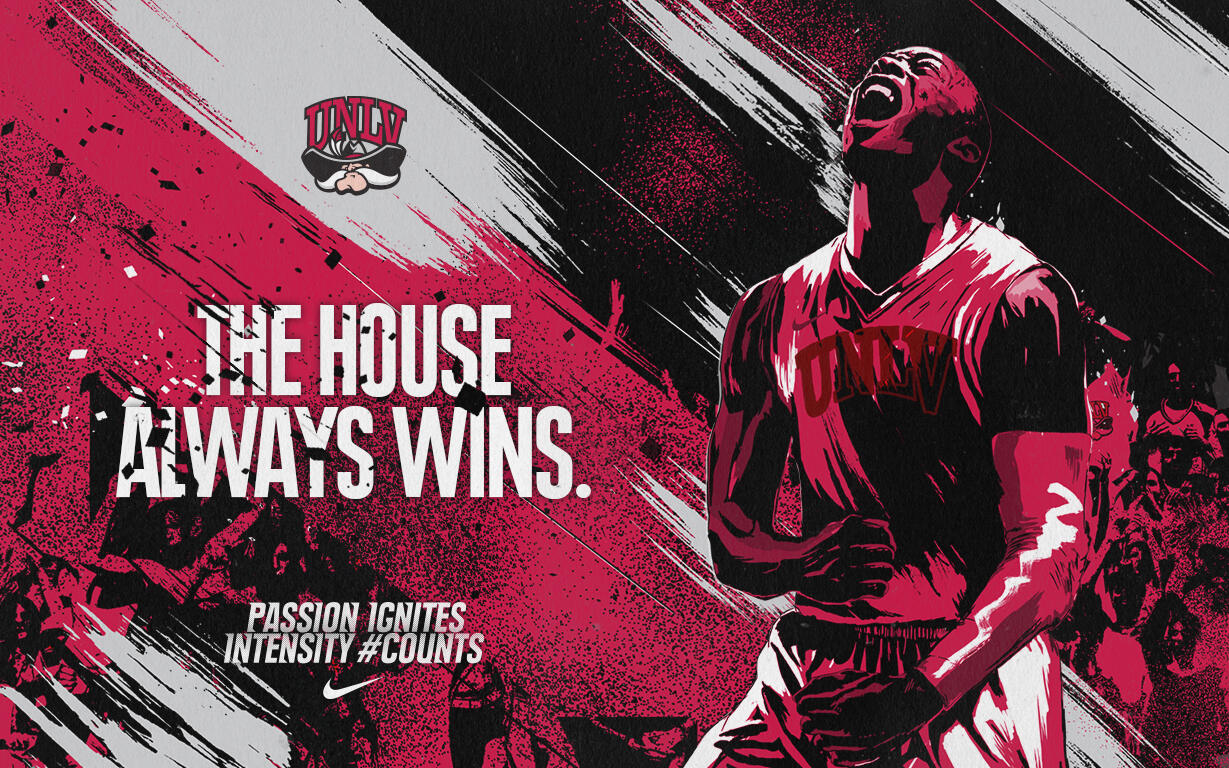 Toyota Coach T
In 2012, Toyota launched a hugely successful "Coach T" ad campaign during March Madness. The ads feature "Coach T" who employs NCAA coaching tactics to recruit potential car buyers. This year, the campaign was brought back with guest appearances by Mike Ditka and Joe Gibbs.
You can watch all the March Madness ads at the Toyota website.
Axe
In 1998, 13th seed Valparaiso University went up against the favored 4th seed Ole Miss. Valparaiso put up a great fight, but was still down by 2 points with 4 seconds left in the game. Valpraiso point guard Bryce Drew changed history, managing to sink a 3-pointer on the buzzer to beat Ole Miss. You could have bet that the play would have landed in the history books.
Axe does a creative re-imagining of history in this NCAA ad:
Coke Zero
No one knows if the diet soda market will ever fully transition away from its traditional female demographic, but campaigns like Dr. Pepper 10 and Coke Zero are certainly trying their best. Coke's "It's Not Your Fault" campaign assuages the guilt of its male consumers as they pick brackets instead of doing work. Featuring the distinct voice of comedian H. Jon Benjamin, the ads are sure to amuse.
So that's a look at what is on our radar this March Madness season. What do you think? Feel free to sound off in the comments or send us an e-mail.
And a reminder that the NCAA men's college basketball tournament is being broadcast on radio, television, and online through CBS Radio partner TuneIn. The national championship will be held on Monday, April 8th.
Be sure to tune in to CBS Sports Radio for games and commentary.